Consumers can take the agencys two-minute test to help keep themselves safe
By Gary Guthrie of ConsumerAffairs
July 15, 2020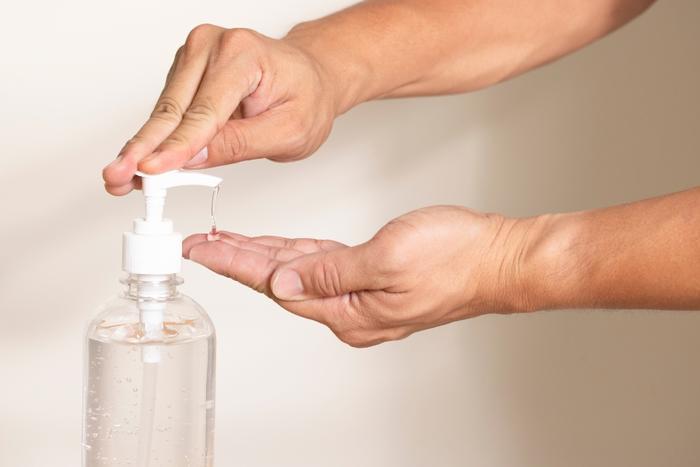 The U.S. Food and Drug Administration (FDA) is continuing to keep a watchful eye on hand sanitizers that can prove to be toxic because of the methanol they contain. The agency says the substance is not an acceptable ingredient for hand sanitizers and can even prove fatal.
Following up on stern warnings to consumers to avoid using any hand sanitizer manufactured by Eskbiochem SA de CV and Global, SAPI de CV, the agency has added Real Clean Distribuciones SA de CV — another Mexico-based manufacturer — to its list, bringing the total list of banned sanitizers to 67.
Real Cleans hand sanitizers that the FDA says consumers should stay away from are:
Born Basic. Anti-Bac Hand Sanitizer

Scant Theory (sic)

Cavalry

Enliven Hand Sanitizing Gel

Lux Eoi Hand Sanitizing Gel

Keep It Clean
The FDA remains vigilant and will continue to take action when quality issues arise with hand sanitizers, the agency said in a news release.
Additionally, the agency is concerned with false and misleading claims for hand sanitizers, for example that they can provide prolonged protection such as 24-hours against viruses including COVID-19, since there is no evidence to support these claims.
Check this list before you buy
The FDA updates its banned list of sanitizers almost weekly. Before purchasing products either online or in-store, its important to double check the list for safety concerns.
Interestingly, the FDA requires that hand sanitizers have an odor and taste that makes them offensive to people. The main reason is that if it had a pleasant smell or taste, children might be attracted to it.
To discourage this, the FDA has mandated the use of denatured alcohol for all hand sanitizers. Adding these denaturants to the alcohol renders the product more bitter and less appealing to ingest, particularly for young children, the agency said.
How well do you know your sanitizer stuff?
If someone asked you if hand sanitizer is a drug, how would you respond? True or False?
How about this question — you should always use hand sanitizer to disinfect your hands to prevent the spread of COVID-19 to others. True or False?
If you said False to the first question or True to the second one, then you most definitely need to take the FDAs hand sanitizer quiz. Its a short, two-minute test that will help both consumers and parents understand how to use these products, where they can be stored, and many other important pieces of information. You can find the quiz here.